Our beautiful tree
On the Adoption front:
I wish I had some amazing products to sell you. (Though we do have some beautiful jewelry). I wish that I was more savvy in that area, so that our adoption would be fully funded, but I am not. As I look back on all that God has brought us through all of you I stand in awe. We are near the end of this incredible journey, well at least money wise.
All we have left to raise is $8300 for our referral fee. When we get our referral (which could be any day) it will have who our son is and whatever information they have on him. We will then have 7 days to pay the $8300 fee so that we can say YES. If we do not make the payment then we will lose that referral. I know that God will provide it, I have no worries. I know that when the time comes, we will have that fee. After our referral fee we will need to come up with about $12000 for travel and other fees. Then we are done! Seems like a lot left to raise, but you all have helped us raise over $9,000!!!
All I want for Christmas is our referral and the fee to pay it.
I am dying to know who our little one is. I am dying to hold him and kiss his precious face.
Here is how you can help if you feel led.
Taxes are fun, well they can be if you get a nice refund. :D We now have a way for you to not only help us reach our fees, but you will get something in return. You will be sent a reciept for your donation that can be used towards your taxes. If you send in a check no later then December 31st then you will get a letter by the end of January for your taxes. How awesome is that? God is good!
It gets even better!
Also for those that send in a donation of $10 or more I will add your name to our puzzle. I would really love to have that completed for our little man for when he comes home.
So if you are feeling led (no amount is to small) Please send your donations to
LifeBirdge Church
PO Box 520
Largo, Fl 33779-0520
Please make the check out to
LifeBirdge Church
And make sure you put that it is for the
Maser Adoption.
If you don't, we won't get it. If you would like to remain anonymous, just write a note with it stating that. If you chose to not go through the church then we still have our paypal to the right.
Thank you all so much!!! We have also been applying for grants to help with our fees, so please be in prayer that it would be Gods will that we receive them.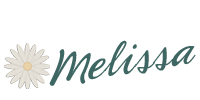 Blessings!